Contact information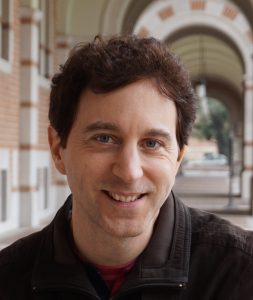 Inria Grenoble – Rhône-Alpes, Minatec campus, 17 rue des Martyrs, 38054 Grenoble, France
didier [dot] devaurs [at] inria [dot] fr
Short bio
Researcher in computer science, with some background in biology, chemistry, physics and mathematics. Experiences as a software developer in the industry and as a mathematics teacher. Interested in interdisciplinary research in the fields of biomedical computing and computational structural biology.
For more information, see my LinkedIn page.
Selected publications
Didier Devaurs, Dinler A. Antunes, Lydia E. Kavraki: Revealing unknown protein structures using computational conformational sampling guided by experimental hydrogen-exchange data. International Journal of Molecular Sciences; 2018; 19(11):3406. PDF text
Didier Devaurs, Thierry Siméon, Juan Cortés: Optimal path planning in complex cost spaces with sampling-based algorithms. IEEE Transactions on Automation Science and Engineering; 2016; 13(2):415-24. PDF text
Didier Devaurs, Léa Bouard, Marc Vaisset, Christophe Zanon, Ibrahim Al-Bluwi, Romain Iehl, Thierry Siméon, Juan Cortés: MoMA-LigPath: A web server to simulate protein-ligand unbinding. Nucleic Acids Research; 2013; 41(W1):w297-302. PDF text
For a full list of publications, see my ResearchGate page or my Google Scholar profile.
Software
DINC – Docking INCrementally
MoMA LigPath – Molecular Motion Algorithms
EcoSim – Individual-based ecosystem simulation