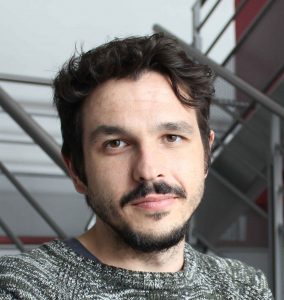 Position : R&D Engineer.
Affiliation : Inria Lille
Research topics : Deformable robot design, Bio-inspired design and simulation
Adress : 40 Avenue Halley Bat A, 59650 Villeneuve d'Ascq, France.
Phone : 07 82 06 59 65
Mail : thor.morales-bieze@inria.fr

Short Bio
I received an engineering degree in Electronics from the Institute of Technology of Morelia, Mexico and a master degree in Control Systems from UMSNH (University of Michoacan), Mexico. Then I obtained a PhD in Computational Mechanics from the University of Lille,  where I worked on the simulation and control of deformable manipulators. Since October of 2017, I joined Defrost team at Inria Lille, where I currently work as a Research and Development engineer.
Current work
I am currently working on the development of soft robot prototypes and experimental setups for model and control validation. My interests include the use of simulation to aid the design of deformable and continuum manipulators as well as soft grippers and the identification of design guidelines that make use of the concept of morphological computation to relegate a part of the control of the robot to the body of the robot itself.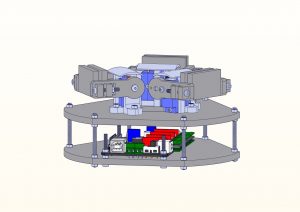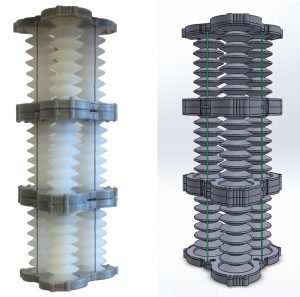 Selected publications
Bieze, T. M., Largilliere, F., Kruszewski, A., Zhang, Z., Merzouki, R., & Duriez, C. (2018). Finite element method-based kinematics and closed-loop control of soft, continuum manipulators. Soft robotics, 5(3), 348-364.
Coevoet, E., Morales-Bieze, T., Largilliere, F., Zhang, Z., Thieffry, M., Sanz-Lopez, M., … & Duriez, C. (2017). Software toolkit for modeling, simulation, and control of soft robots. Advanced Robotics, 31(22), 1208-1224.
Duriez, C., & Bieze, T. (2017). Soft robot modeling, simulation and control in real-time. In Soft Robotics: Trends, Applications and Challenges (pp. 103-109). Springer, Cham.
Zhang, Z., Bieze, T. M., Dequidt, J., Kruszewski, A., & Duriez, C. (2017, September). Visual servoing control of soft robots based on finite element model. In 2017 IEEE/RSJ International Conference on Intelligent Robots and Systems (IROS) (pp. 2895-2901). IEEE.
Bosman, J., Bieze, T. M., Lakhal, O., Sanz, M., Merzouki, R., & Duriez, C. (2015, May). Domain decomposition approach for fem quasistatic modeling and control of continuum robots with rigid vertebras. In 2015 IEEE International Conference on Robotics and Automation (ICRA) (pp. 4373-4378). IEEE.