Position : Design Engineer.
Affiliation : INRIA – Lille – Nord-Europe. CRISTAL. Lille1 University. France.
Projects :
IDeaS : Image, Driven, Simulation. Advisor : Jérémie Dequidt.
Robosoft Grand Challenge: Advisor : Christian Duriez.
Adress : 40 Avenue Halley Bat A, 59650 Villeneuve d'Ascq, France.
Mail : firstName [dot] lastName1 [underscore] lastName2 [at] inria [dot] fr

My work :
Soft robots manufacture and interface
Soft robotics provide advantages in actuators and structures manufacture but require new methods and tools. I develop techniques of silicone casting and manufacturing of soft structures and their integration within soft robots. Also, I help to provide data interfaces and communication systems between SOFA and external devices, particularly soft robots.
Validation protocols and test benches
Feedback and tracking of soft robots is a complex problem due to the theoretically infinity of degrees of freedom they provide. I help providing solutions to validate simulation models and piloting/control precision, including tracking systems ( link) (link), and test scenarios and benches ( link) (link)
Sensors adapting, human and haptic interfaces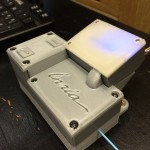 General-purpose human interfaces and medical instruments have usually nothing in common. I help to make them converge into low-cost sensors and interfaces. Highlight projects are tracking systems for cataract simulation, and catheter tracking in interventional radiology simulation. Other ongoing themes in this field include haptic interfaces in catheter navigation and arthroscopy.
Prototyping and 3D printing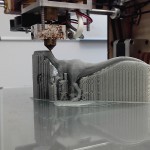 New simulation systems need new validation methods and accesories. This include soft models prototyping, X-ray compatible or sterile tools and other devices. I contribute to fill the gap between simulation and real life through rapid prototyping, getting at the same time in the community of open-source 3D printing. I spend part of my time making designs for improving 3D printing community performances.
Electronics and control systems
Technological transfer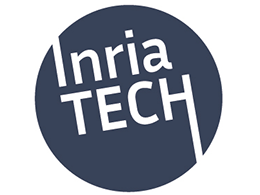 The increasing number of projects and possibilities of Soft Robotics are attracting the interest of private companies. I help to highlight the potential of our technology and apply it into the industrial world, deploying prototypes and developing them to the level of technically exploitable. From the InriaTech platform I work side-by-side with researchers in, among other projects, soft graspers, set-ups for demos and new applications for the technology
Technological transfer