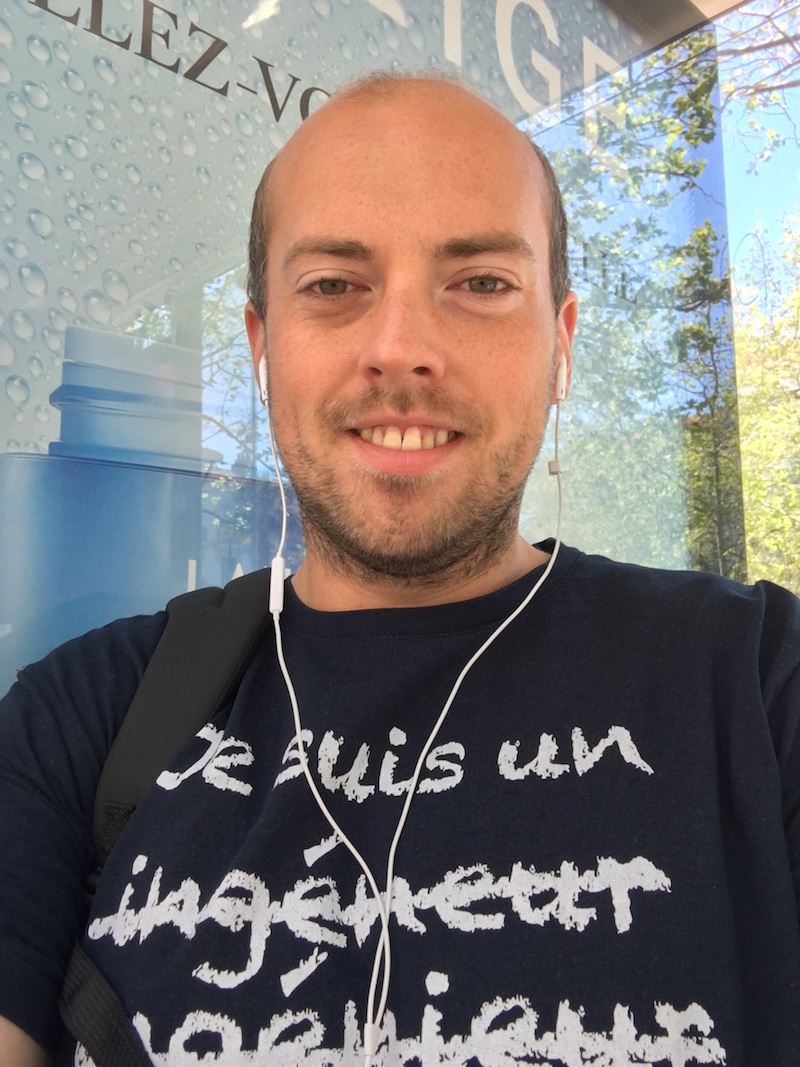 Title: "Domination and Identification Games in Graphs"
When: July 8, 2019 — 14:00
Where: Inria Sophia Antipolis, Euler violet
Committee:

Abstract: In this thesis, 2-player games on graphs and their algorithmic and structural aspects are studied. First, we investigate two dynamic dominating set games: the eternal domination game and its generalization, the spy game. In these two games, a team of guards pursue a fast attacker or spy in a graph with the objective of staying close to him eternally and one wants to calculate the eternal domination number (guard number in the spy game) which is the minimum number of guards needed to do this. Secondly, the metric dimension of digraphs and a sequential version of the metric dimension of graphs are then studied. These two problems are those of finding a minimum subset of vertices that uniquely identify all the vertices of the graph by their distances from the vertices in the subset. In particular, in the latter, one can probe a certain number of vertices per turn which return their distances to a hidden target and the goal is to minimize the number of turns in order to ensure locating the target. These games and problems are studied in particular graph classes and their computational complexities are also studied.

Precisely, the NP-hardness of the spy game and the guard numbers of paths and cycles are first presented. Then, results for the spy game on trees and grids are presented. Notably, we show an equivalence between the fractional variant and the "integral" version of the spy game in trees which allowed us to use Linear Programming to come up with what we believe to be the first exact algorithm using the fractional variant of a game to solve the "integral" version. Asymptotic bounds on the eternal domination number of strong grids are then presented. This is followed by results on the NP-completeness of the Localization game under different conditions (and a variant of it) and the game in trees. Notably, we show that the problem is NP-complete in trees, but despite this, we come up with a polynomial-time (+1)-approximation algorithm in trees. We consider such an approximation to be rare as we are not aware of any other such approximation in games on graphs. Lastly, results on the metric dimension of oriented graphs are presented. In particular, the orientations which maximize the metric dimension are investigated for graphs of bounded degree, tori, and grids.

Titre: "Jeux de Domination et d'Identification dans les Graphes"

Résumé: Dans cette thèse, les jeux à 2 joueurs dans les graphes et leurs aspects algorithmiques et structurels sont étudiés. Nous explorons tout d'abord le jeu de domination éternelle ainsi que sa généralisation, le jeu de l'espion, deux jeux qui reposent sur les ensembles dominants dynamiques. Dans ces deux jeux, une équipe de gardes poursuit un attaquant ou espion rapide dans un graphe, avec l'objectif de rester près de lui éternellement. Le but est de calculer le nombre de domination éternelle (nombre de gardes pour le jeu de l'espion) qui est le nombre minimum de gardes nécessaires pour réaliser l'objectif. La dimension métrique des digraphes et une version séquentielle de la dimension métrique des graphes sont aussi étudiées. Ces deux problèmes ont pour objectif de trouver un sous-ensemble de sommets de taille minimum tel que tous les sommets du graphe sont identifiés uniquement par leurs distances aux sommets du sous-ensemble. En particulier, dans ce dernier problème, on peut "interroger" un certain nombre de sommets par tour. Les sommets interrogés retournent leurs distances à une cible cachée. Le but est de minimiser le nombre de tours nécessaires pour localiser la cible. Ces jeux et problèmes sont étudiés pour des classes de graphe particulières et leurs complexités temporelles sont aussi étudiées.

Précisément, il est démontré que le jeu de l'espion est NP-difficile et les nombres de gardes des chemins et des cycles sont présentés. Ensuite, des résultats sur le jeu de l'espion dans les arbres et les grilles sont présentés. Notamment, nous démontrons une équivalence entre la variante fractionnaire et la variante "intégrale" du jeu de l'espion dans les arbres qui nous a permise d'utiliser la programmation linéaire pour concevoir ce que nous pensons être le premier algorithme exact qui utilise la variante fractionnaire d'un jeu pour résoudre sa variante "intégrale". Des bornes asymptotiques sur le nombre de domination éternelle de la grille du roi sont aussi présentées. Ensuite, des résultats sur la NP-complétude du jeu de Localisation sous différentes conditions (et une variante de ce jeu) sont présentés. Notamment, nous démontrons que le problème est NP-complet dans les arbres. Malgré cela, nous concevons un (+1)-algorithme d'approximation qui résout le problème en temps polynomial. Autant que nous sachions, il n'existe pas d'autres telles approximations pour les jeux dans les graphes. Finalement, des résultats sur la dimension métrique des graphes orientés sont présentés. En particulier, les orientations qui maximisent la dimension métrique sont explorées pour les graphes de degré borné, les tores et les grilles.