Who is this for ?
Database administrators who need an easy way to fine-tune RDF databases
RDF applications end-users who need fast access to the semantic web on a day-to-day basis
How does it work ?
RDFViewS analyses workloads and RDF schemas to look for the best views to materialize
It uses various parameters as well as some heuristics to find configurations which minimize the need formaintenance while reducing query evaluation cost
What does it look like ?
RDFViewS is implemented in Java
It currently supports Postgresql 8.4 as a database back-end
Some visualization options are also available, provided you have GraphViz installed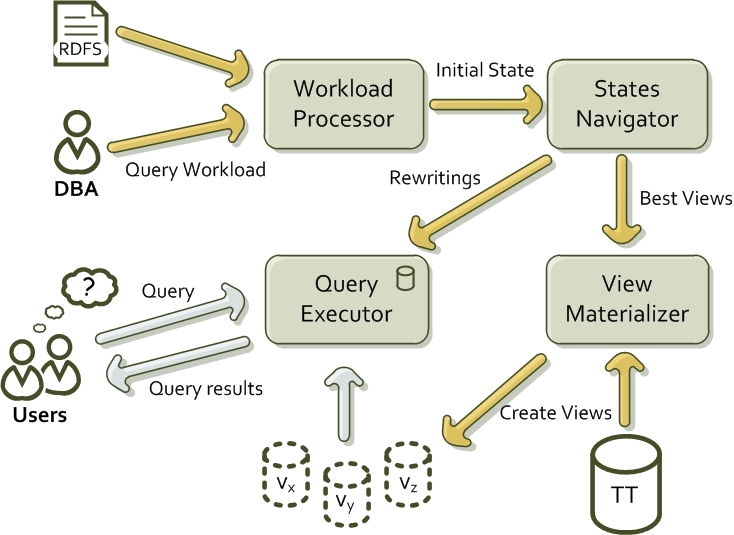 People
Publications
Slides