Chargé de recherche Inria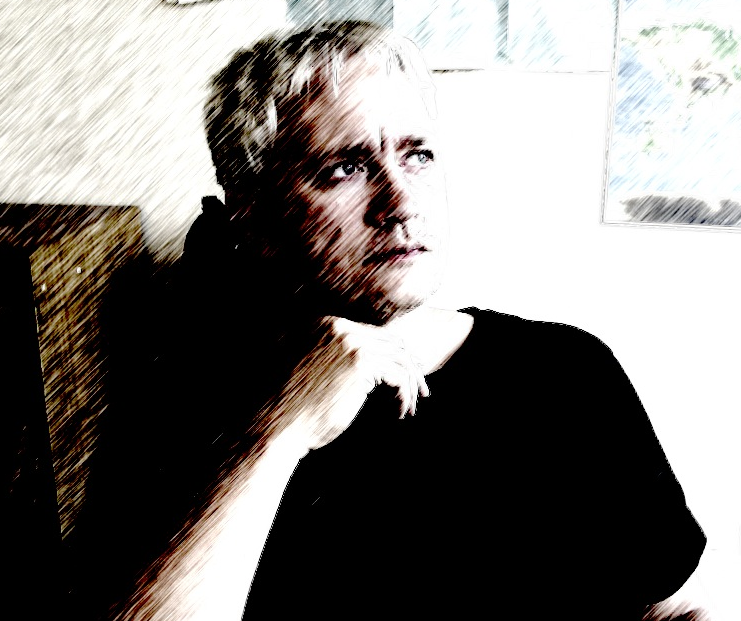 Membre de l'équipe AIRSEA
Email :
Arthur (point) Vidard (chez) inria (point) fr
Téléphone :
+33 4 57 42 17 88
Bureau :
192 (1er étage)
Adresse :
Laboratoire Jean Kuntzmann
Bâtiment IMAG, BP 53
38041 Grenoble cedex 9
France
Court C.V.
2012 Habilitation à diriger les recherches
2006… Chargé de recherche Inria
2002 – 2006 Chercheur au Centre Européen de Prévisions Météorologiques à Moyen Terme (Reading, UK)
2002 Doctorat de l'université Joseph Fourier
Enseignement
Présent
Passé
Recherche
Thèmes de recherche
Modélisation inverse pour l'environnement.
Plus particulièrement :
Problèmes inverses et assimilation de données pour l'océan : méthode variationnelle, interpolation optimale
Assimilation de données lagrangiennes et de séquences d'images : méthode adjointe, contrôle optimal, océanographie, météorologie.
Analyse de sensibilité variationnelle : méthodes adjointes
Contrôle de paramètres : contrôle optimal
Projets de recherche
FP7 ERACLIM2 (PI: Dick Dee, ECMWF) 2014-2017
réanalyse océan-atmosphère pour le 20ème siècle.
ANR CiTIES (PI: Emmanuel Prados, Inria Grenoble) 2013-2016
land use and transport modelling..
ANR TOMMI (PI: Emmanuel Maitre, LJK Grenoble Applied Maths) 2011-2015
Transport Optimal et Modèles Multiphysiques de l'Image.
ANR Geo-FLUIDS (PI: Etienne Mémin, INRIA Rennes Computer Sciences) 2009-2013
Fluid flows analysis and simulation from image sequences: application to the study of geophysical flows.
ANR VODA (PI: Arthur Vidard, INRIA Grenoble) 2008-2012
Variational Ocean Data Assimilation for multi-scale applications.
ANR ADDISA (PI: F.-X. Le Dimet, INRIA Grenoble) 2007-2009
Assimilation de Données Distribuées et Images SAtellite
Doctorants
actuels
Victor Trappler
Co-directeur Elise Arnaud (AIRSEA) et Laurent Debreu (AIRSEA), depuis septembre 2017.
titre : Contrôle de paramètres en présence d'incertitude.
Long li
Co-directeur Jianwei Ma (Harbin Univ.), depuis octobre 2017.
titre : Methodes level-set pour l'assimilation de données denses.
passés
Post Docs et ingénieurs
Bénédicte Lemieux
titre : Formulation contrainte faible de l'assimilation de données variationnelles – application à NEMOVAR
Claire Chauvin
titre : Assimilation de position de flotteurs lagrangiens
Franck Vigilant
titre : Développement des modèles tangent et adjoint de NEMO
Olivier Titaud.
titre : Assimilation d'image pour les modèles numériques
Publications et conférences
2021
Article dans une revue
2020
Article dans une revue
Communication dans un congrès
2019
Article dans une revue
Poster
2018
Article dans une revue
Poster
2017
Article dans une revue
Rapport
Pré-publication, Document de travail
2016
Article dans une revue
Communication dans un congrès
Chapitre d'ouvrage
Poster
Pré-publication, Document de travail
2015
Article dans une revue
Communication dans un congrès
Pré-publication, Document de travail
2014
Communication dans un congrès
Chapitre d'ouvrage
Poster
2013
Communication dans un congrès
Poster
Pré-publication, Document de travail
2012
Article dans une revue
Communication dans un congrès
HDR
Rapport
2011
Communication dans un congrès
Rapport
2010
Article dans une revue
Communication dans un congrès
Rapport
2009
Article dans une revue
Communication dans un congrès
Rapport
2008
Article dans une revue
Communication dans un congrès
Rapport
2007
Article dans une revue
Communication dans un congrès
Rapport
2006
Article dans une revue
Communication dans un congrès
Chapitre d'ouvrage
2005
Rapport
2004
Article dans une revue
Rapport
2003
Article dans une revue
Chapitre d'ouvrage
Rapport
2001
Thèse
2000
Article dans une revue
1999
Communication dans un congrès
mise à jour : septembre 2014