Inria Researcher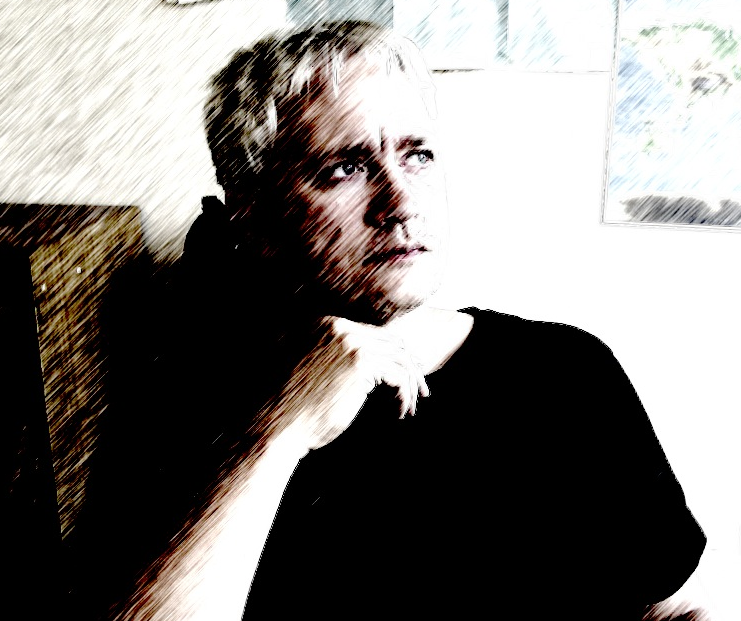 AIRSEA team member
Email :
Arthur (dot) Vidard (at) inria (dot) fr
Phone :
+33 4 57 42 17 88
Office :
192 (1st floor)
Adresse :
Laboratoire Jean Kuntzmann
Bâtiment IMAG, BP 53
38041 Grenoble cedex 9
France
Short C.V.
2012 Habilitation à diriger les recherches
2006… Researcher at Inria
2002 – 2006 Researcher at European Centre for Medium Range Weather Forecast  (Reading, UK)
2002 PhD at université Joseph Fourier
Teaching
Present
Past
Research
Research themes
Inverse modelling for environmental application.
In particular:
Inverse problems and data assimilation for the ocean : variational methods, optimal interpolation
Lagrangian data and image sequences assimilation : adjoint method, optimal control, multi-scale decomposition, …
Variational sensitivity analysis : adjoint methods
Parameter control : optimal control
Research projects
IPL SURF (PI: Arthur Vidard) 2019-2023
quantification, représentation et réduction des incertitudes pour la modélisation côtière
C3S ERGO (PI: Arthur Vidard) 2019-2021
méthodes hybride ensemble-variationnelle pour l'océan
FP7 ERACLIM2 (PI: Dick Dee, ECMWF) 2014-2017
réanalyse océan-atmosphère pour le 20ème siècle.
ANR CiTIES (PI: Emmanuel Prados, Inria Grenoble) 2013-2016
land use and transport modelling..
ANR TOMMI (PI: Emmanuel Maitre, LJK Grenoble Applied Maths) 2011-2015
Transport Optimal et Modèles Multiphysiques de l'Image.
ANR Geo-FLUIDS (PI: Etienne Mémin, INRIA Rennes Computer Sciences) 2009-2013
Fluid flows analysis and simulation from image sequences: application to the study of geophysical flows.
ANR VODA (PI: Arthur Vidard, INRIA Grenoble) 2008-2012
Variational Ocean Data Assimilation for multi-scale applications.
ANR ADDISA (PI: F.-X. Le Dimet, INRIA Grenoble) 2007-2009
Assimilation de Données Distribuées et Images SAtellite
PhD students
current
Katarina Radišić
Co-directrice Claire Lauvernet (Inrae), depuis octobre 2021.
titre : Prise en compte d'incertitudes externes dans l'estimation de paramètres d'un modèle de transfert d'eau et de pesticides à l'échelle du bassin versant.
Rishabh Bath
Co-directeur Laurent Debreu (AIRSEA), depuis décembre 2019.
titre : Méthodes parallèle en temps pour l'assimilation de données
Emilie Rouzies
Co-directrice Claire Lauvernet (Inrae), depuis octobre 2019.
titre : Analyse de sensibilité et assimilation de données pour les modèles de transfert de pesticides.
past
Post Docs and engineers
Aurélien Prat (2021-) : Assimilation de données issues des tortues marines
Anass El Aouni (2019-2021) : Méthodes multigrilles pour l'assimilation de données
past
Bénédicte Lemieux
titre : Formulation contrainte faible de l'assimilation de données variationnelles – application à NEMOVAR
Claire Chauvin
titre : Assimilation de position de flotteurs lagrangiens
Franck Vigilant
titre : Développement des modèles tangent et adjoint de NEMO
Olivier Titaud.
titre : Assimilation d'image pour les modèles numériques
Publications and conferences
2023
Conference papers
Other publications
Poster communications
2022
Journal articles
Conference papers
Poster communications
Preprints, Working Papers, …
2021
Journal articles
Conference papers
Poster communications
2020
Journal articles
Conference papers
2019
Journal articles
Poster communications
2018
Journal articles
Poster communications
2017
Journal articles
Reports
Preprints, Working Papers, …
2016
Journal articles
Conference papers
Book sections
Poster communications
Preprints, Working Papers, …
2015
Journal articles
Conference papers
Preprints, Working Papers, …
2014
Conference papers
Book sections
Poster communications
2013
Conference papers
Poster communications
2012
Journal articles
Conference papers
Habilitation à diriger des recherches
Reports
2011
Conference papers
Reports
2010
Journal articles
Conference papers
Reports
2009
Journal articles
Conference papers
Reports
2008
Journal articles
Conference papers
Reports
2007
Journal articles
Conference papers
Reports
2006
Journal articles
Conference papers
Book sections
2005
Reports
2004
Journal articles
Reports
2003
Journal articles
Book sections
Reports
2001
Theses
2000
Journal articles
1999
Conference papers
updated: August 2018