Alexandra, Damian and Ioana met François at Lannion to discuss our current research paper.
We visited both the paper's related works and the location's related scenery.
The view from our hotel was breathtaking.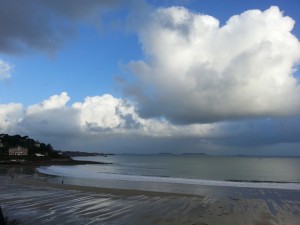 As we arrived at Perros-Guirec, François had pre-ordered a rainbow for us.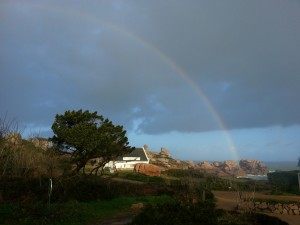 Next, we had a great time exploring the landscape.
It may have been a "tad" windy, but we pretended not to notice 🙂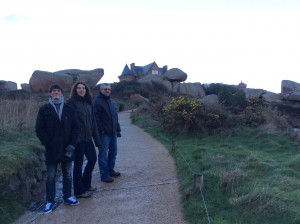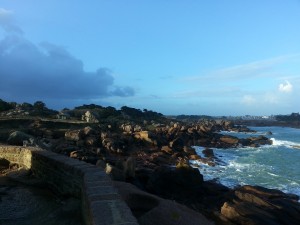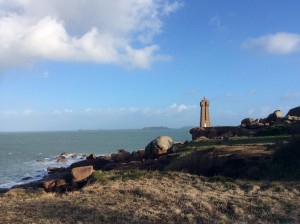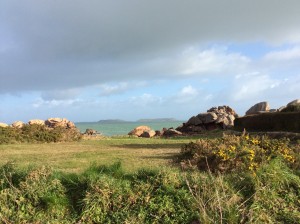 Needless to say, plans were made to return this summer.