We are just back from BDA 2013, which was extremely well attended by the group! Some pictures below (thanks Zoi!)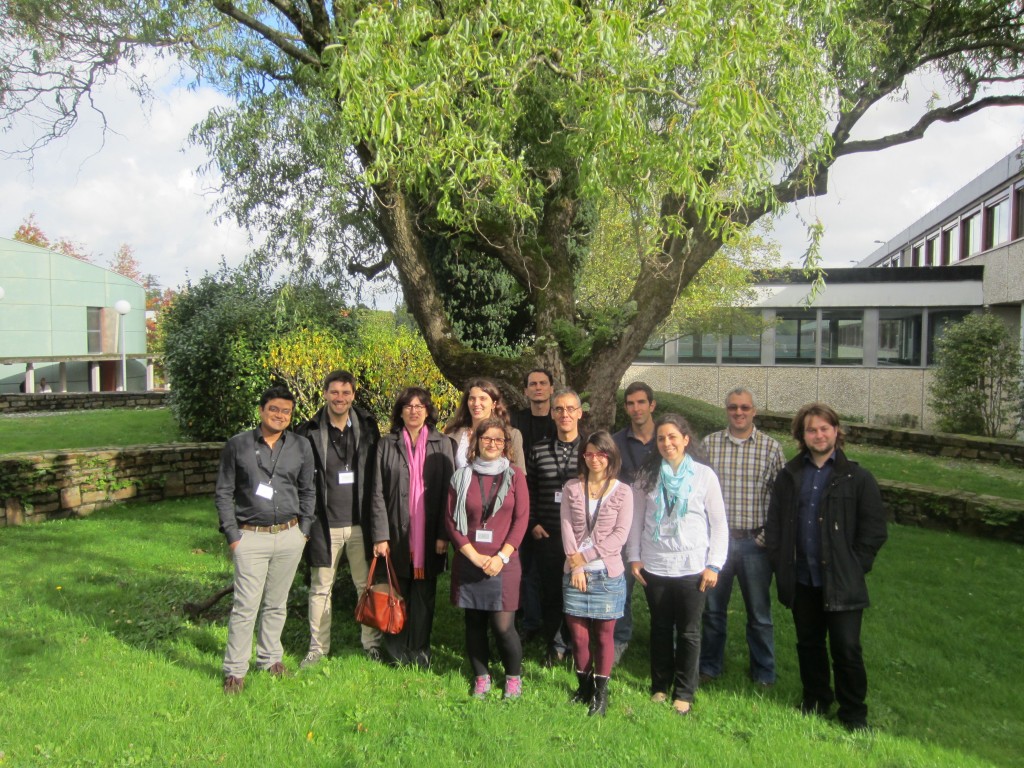 Alexandra presented "Warehousing RDF Graphs":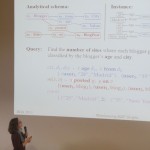 Stamatis presented "CliqueSquare: Efficient Hadoop-based RDF query processing":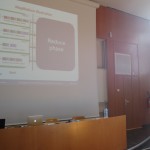 Katerina presented "Answering Why-Not Questions":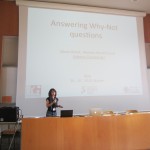 and Asterios presented "Delta: Scalable Data Dissemination under Capacity Constraints"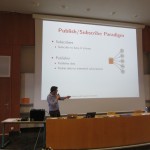 Unlike what the photo would have you believe, the WARG demo was not only shown to members of our group. 🙂
The FactMinder demo also had a stream of audience: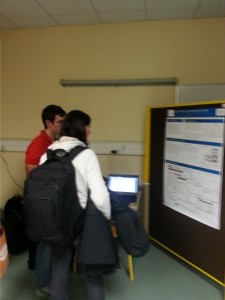 which also holds for the XML processing in the cloud demos, but photos are currently lacking!