Researcher at Inria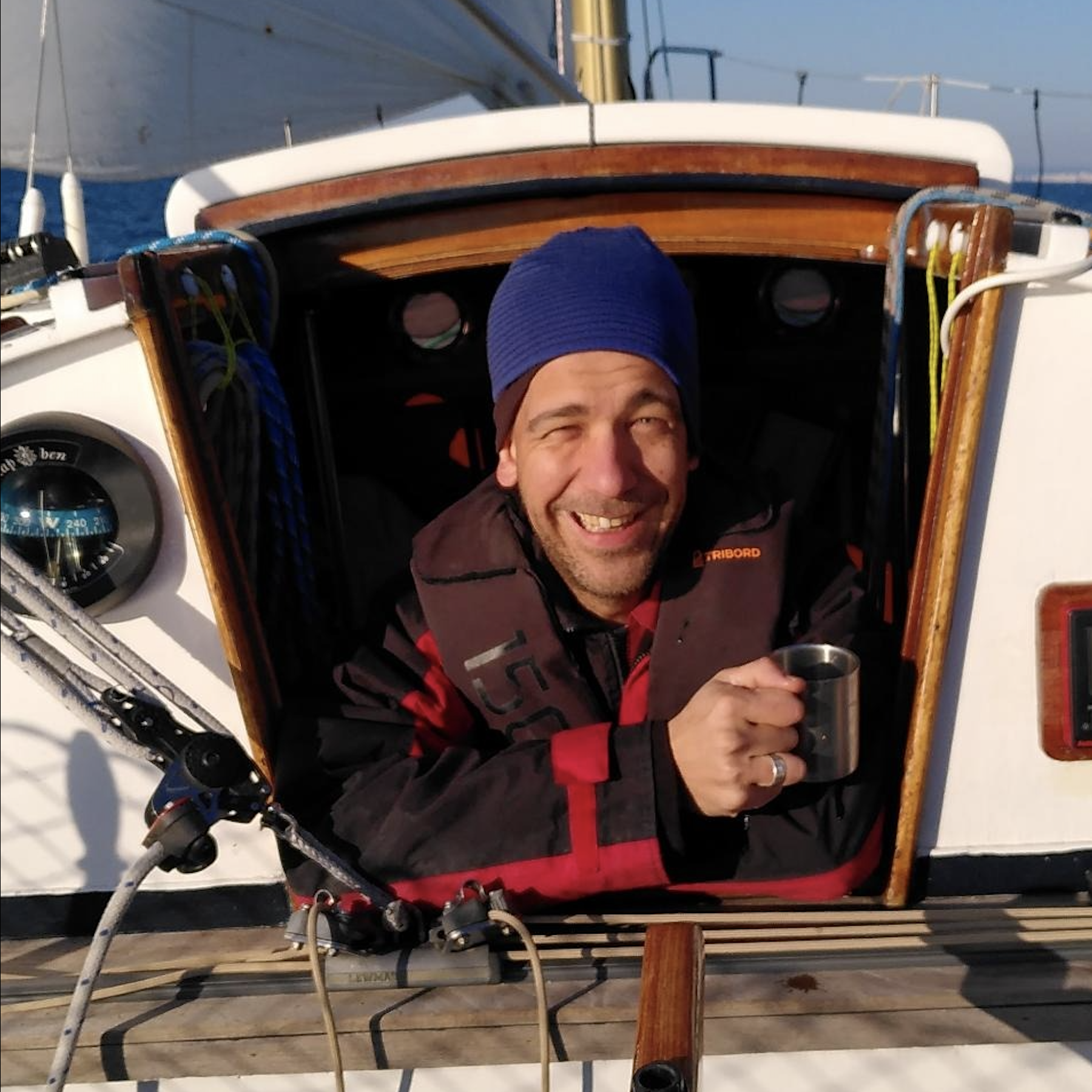 Head of Lemon team, member of IMAG lab (Montpellier)
Email:
antoine (dot) rousseau (at) inria (dot) fr
Phone:
+33 4 67 14 98 38
+33 6 80 62 32 31
Office:
241 (3rd floor)
Address:
Inria-Équipe LEMON
Bât 5 – CC05 018
860 rue Saint-Priest
34095 Montpellier Cedex 5
France
Research topics
[New] Large CFL scheme for Hyperbolic Systems. Submitted.
[New] Debris transport in water flows. Submitted.
[New] Downscaling flood models with neural networks. Paper (2022).
Models for urban flows: upscales (porosity) models, multi-scale algorithms. SW2D software.
Mathematical modelling for environmental hydro-processes: modelling, confinement, bio-remediation, numerical simulations.
Hydrostatic Primitive Equations of the ocean and atmosphere: open boundary conditions, well-posedness, numerical simulations.
Geophysical fluid dynamics: modelling, traditionnal approximation, cosine effect, theorical and numerical aspects.
Coupling SDEs and PDEs: mathematical and numerical modelling for downscaling methods.
 Publications and conferences
PhD Students
Post-doc Fellows
Mohamed-Chafik Baakey (2021-2022), Development of AI tools for numerical flood modeling.
Cyril Mokrani (2017-2019), Development of the OceaPoS software.
Marcos Di Iorio (2017-2019), Implementation of the OceaPoS software.
Maria Crespo

(2017-2018), 

Modélisation, simulation et optimisation de la recharge de lacs à l'aide d'eaux traitées.
Céline Acary-Robert (2016), Numerical modeling of the Chilean coast using ROMS.
Sélim Kraria (2013-2015), Graphic User Interface for WindPoS-SDM.
Cristián Paris (2012-2015), Mathematical Modeling for WindPoS-SDM.
Jacques Morice (2011-2015), Numerical modeling for WindPoS-SDM.
Claire Chauvin (2008-2010), Hybrid stochastic-deterministic modelling.

 
Interns (since 2014)
Marc Hétier (ENSIMAG, 2022), Modélisation couplant hydrodynamique et transport d'embâcles lors d'inondations.
Sebastian Nash (PUC Santiago, Chili, 2022), Upscaled sediment transport models using porosity shallow water equations.
Killian Bakong (École des Ponts, 2021), Intelligence artificielle pour la simulation d'écoulements hydrauliques.
Gaspard Kemlin (École des Ponts, 2019), Conditions aux limites transparentes pour des équations de type Boussinesq et application à des méthodes de décomposition de domaine.
Joseph Kahn (Pérou, 2018), Comparaison de logiciels pour la simulation hydro-écologique de lacs de grande taille.
Joao Caldas (École des Ponts, 2017), Operational coupling in coastal oceanography.
Loïc Dagnas (École des Ponts, 2016), Modélisation numérique de lagunes littorales.
Mathieu Dartevelle (Université de Montpellier, 2015), Topography assessment from ordinal and continuous information.
Alexis Pacholik (Université de Montpellier, 2014), Action dépollution, un jeu sérieux !
 Publications and conferences
2023
Conference papers
Preprints, Working Papers, …
2022
Journal articles
Preprints, Working Papers, …
2021
Journal articles
Conference papers
2020
Conference papers
2019
Journal articles
Book sections
2018
Journal articles
Conference papers
Book sections
2017
Journal articles
Conference papers
2016
Journal articles
Conference papers
2015
Journal articles
Conference papers
Habilitation à diriger des recherches
2014
Journal articles
Conference papers
Book sections
Books
Patents
2013
Journal articles
Conference papers
2012
Journal articles
Conference papers
2011
Conference papers
2010
Journal articles
Conference papers
2009
Journal articles
Conference papers
Book sections
2008
Journal articles
Conference papers
2007
Journal articles
Conference papers
2006
Journal articles
Conference papers
2005
Journal articles
Conference papers
2004
Journal articles
updated: oct 2013