Team presentation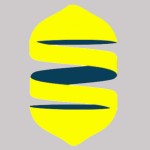 LEMON is a research team between Inria Sophia-Antipolis Méditerranée, Hydrosciences Montpellier (HSM) and Institut Montpelliérain Alexander Grothendieck (IMAG). It is an interdisciplinary team working on the design and implementation of accurate and computationally inexpensive models for natural processes occurring in the littoral area. We develop theoretical and numerical tools (both deterministic and stochastic) to model physical processes that occur in the coastal region, both inland and in the sea. We see the shoreline as the natural interface between various environments: sea, sandy bottoms, urban coastal areas, river deltas, lagoons, etc. Our objective is to build and improve models to simulate those systems and to couple them (together or with external data) in order to produce a global coastal risk management system that better accounts for the return period, variety and intensity of natural phenomena.
Research themes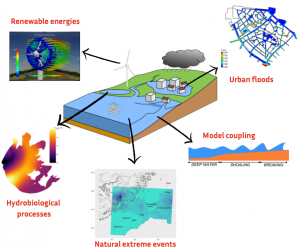 In order to account for these features, our main research working fields are:
theoretical and numerical modeling thanks to partial differential equations,
extreme value theory,
upscaling and downscaling techniques for geophysical flows.
LEMON is a truly interdisciplinary team. While focusing on a sharp applicational scope, we build and analyse non-linear mathematical deterministic and stochastic models, study their discretization with recent numerical techniques, and implement our algorithms in realistic test-cases. The part of our work that is more related to applications is performed in close collaboration with specialists from the different fields involved (geophysicists, etc).
International and industrial relations
University of California, Irvine, USA
Marine Energy Research and Innovation Center, Santiago, Chile
Université Catholique de Louvain, Belgium
Università di Venezia, Italy
Luxembourg Institute of Science and Technolgy
EDF R&D, Chatou, France
ARTELIA Group, Grenoble, France
CEREG Ingénierie, Montpellier, France
Berger-Levrault, France