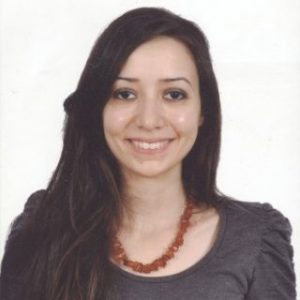 Sandra Nabil is a member of IMAGINE team at INRIA Rhone-Alpes, conducting her research under the supervision of Frederic Devernay and James Crowley.
email: sandra(dot)nabil(at)inria(dot)fr
Research
My research interests are mainly computational photography,immersive videos and perception.
Teaching
2016-2018: Taught Web technology and databases for undergraduate students in IUT2 Grenoble.
Education
2015-2018: PhD "Quality evaluation of stitched panoramic videos" at University Grenoble Alpes, France.
2013-2014: MSc of Computer graphics, vision and imaging at University College London (UCL), UK.
2004-2008: BSc of Computer and Information Sciences at Ain Shams University, Cairo, Egypt.
Professional Experience
2015: Research engineer at INRIA Grenoble, within PRIMA team, France.
2011-2013: Software developer at Cegedim Relationship Management, Cairo, Egypt.
2008-2011: Software developer at Human IT Solutions, Cairo, Egypt.
Publications