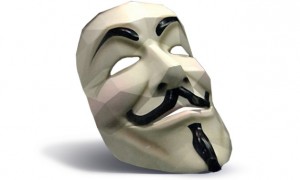 Professor of CAD/CAE and mechanical engineering at ENSE3/INPG: He developed, over the past 20 years, shape transformation and deformation methods for engineering simulations, in the form of high level operators incorporating engineering constraints such as aesthetics and quality finite element mesh generation. More recently, he introduced generators for non-manifold models, a new step towards high level models for simulating assembly tasks. In addition, he contributed to new interaction devices enabling to grasping objects or sculpt with virtual clay.

Short CV
Jean-Claude LEON
Professor at University of Grenoble INP (INPG) -ENSE3
Diploma
1980 M.Sc. Mechanical Engineering, Ecole Normale Supérieure Cachan & University Paris VI, France.
1982 Eng. Diploma, Automated Production, ISMCM, France.
1985 Ph.D. Mechanical Engineering & Automation, Ecole Centrale Paris, France (advisor: André Clément).
1994 Habilitation Mechanical Engineering, Institut National Polytechnique de Grenoble (INPG).
Appointments held
since 1995 : Professor Grenoble INP (promotion to first Class in 2000)
1988-1995 : Assistant Professor, Institut National Polytechnique de Grenoble
1985-1988 : Professor agrégé, Ecole Normale Supérieure Cachan, Cachan.
1985 : Research engineer, Battelle research Inst. Geneva, Switzerland, (6 months)
1984-1985: Research engineer, AERE Harwell, Abingdon, Oxforshire, UK (16 months)
Research interests and Publications
Geometric modeling, Mechanical Engineering & Computer Graphics: geometric models, mechanical simulation and interfaces for the intuitive generation of 3D content.
24 PhD theses advised or co-advised among which 8 in co-tutelle with Italy, Canada, Russia, Taiwan, Norway
Publications :

69 Journal papers (international, refereed)
1 text Book and 2 Book chapters
135 International conference papers, (refereed, selection committee)
2 patents, 2 software deployments in industry
5 recent publications :
D. Boltcheva, D. Canino, S. Merino, J-C Léon, L. De Floriani, F. Hétroy, An iterative algorithm for homology computation on simplicial shapes, CAD., Vol. 43, 2011, pp 1457-1467.
G., Foucault, J.-C., Cuillière, V., François, J.-C., Léon, R., Maranzana, Adaptation of cad model topology for finite element analysis, CAD, Vol. 40, n°2, 2008, pp 176-196.
K. Li, A. Shahwan, M. Trlin, G. Foucault, J-C. Léon, Automated contextual annotation of B-Rep CAD mechanical components deriving technology and symmetry information to support partial retrieval, Eurographics Workshop 3DOR 2012, Cagliari, May 13, 2012.
J-R Chardonnet, J-C Léon, Design of an immersive peripheral for object grasping, Int. Conf. IDETC ASME 2010, Montréal, August 16-18, 2010, (best paper award).
A. Shahwan, G. Foucault, J-C Léon, L. Fine, Deriving functional properties of components from the analysis of digital mock-ups, Int. Conf. TMCE 2012, Karlsruhe, May 7-11, 2012.
Local scientific/administrative leadership :
Co-director of the ENSHMG engineering faculty of Institut National Polytechnique de Grenoble, 1995-2003.
Head of the Integrated Design research team (30 researchers), L3S lab., 2000-06.
Project leader of franco-chinese academic project at the ministry of education 2005-07.
Workpackage leader of the AIM@SHAPE European Network of Excellence and coordinator for INPG, 2004-07.
Head of scientific project with companies (EADS for 15 years), Dassault Systèmes, CISI, (MatraDatavision for 10 years), European project DMU-VI.
Service to the community :
Editorial board of Int. J. of Shape Modeling, 2002.
Chairing international conferences: SBIM 2010, co–chair IDMME – Virtual Concept 2008, EXPRESSIVE'2012 (joint symposia SBIM, NPAR, CAe), paper co-chair ASME CIE 2004-08.
Member of 24 scientific committee conf.
Publications
Publication list of Jean-Claude Leon