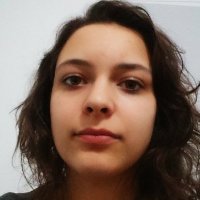 I am currently doing my PhD on "Sculpting and animating developable surfaces", supervised by Stefanie Hahmann (Professor at Grenoble INP – Ensimag), and co-supervised by Damien Rohmer (Professor at Ecole Polytechnique).
Education
I graduated from Grenoble INP – Ensimag in 2016, specialized in Mathematical modeling, Vision, Graphics and Simulation.
I spent a semester at University of Calgary (Canada, AB) as part of an exchange program, where I took advanced courses in Computer Graphics.
Interests
My research interests involve shape modeling, sketch-based modeling techniques, 2D and 3D geometry.
I am personally interested in both traditional and virtual drawing techniques.
Teaching
Since 2016, I am a tutor at Grenoble INP – Ensimag. I have supervised tutorials in :
Geometric 2D modeling (18h — Fall 2016, Fall 2018) – french M1 level
Algorithmic and data structures (18h — Winter 2017, Winter 2018) – french L3 level
Introduction to Computer Graphics (18h — Winter 2018) – french M1 level
Image processing (13h — Winter 2017, Winter 2018) – french M1 level
Mathematical Analysis using Scilab and LaTex (18h — Fall 2016, Fall 2017) – french L3 level
Publications