Senior research scientist INRIA
INRIA Grenoble – Rhône-Alpes
655 avenue de l'Europe, Montbonnot
38334 Saint-Ismier cedex, France
Tel. +33 4 76 61 53 35
Hidde.de-Jong@inria.fr
Secretary: Diane Courtiol
Tel. +33 4 76 61 52 59
Curriculum vitae
I was born on July 7th 1968 in Delft (the Netherlands). I completed secondary school (VWO) at the Twents Carmellyceum in Oldenzaal, after which I went to study at the University of Twente in Enschede. Between 1986 and 1994 I obtained M.Sc. degrees in Computer Science (cum laude), Management Science (cum laude), and Philosophy of Science, Technology, and Society (cum laude).
In 1993 I started my Ph.D. thesis in the Knowledge-Based Systems group, headed by professor Nicolaas Mars, at the faculty of Computer Science of the University of Twente. My thesis research focused on the development and use of qualitative reasoning techniques for the model-based analysis of measurements in science and engineering. In addition, I maintained a strong interest in the potential role of computers in making scientific discoveries. In 1998 I obtained my Ph.D. degree (cum laude).
In the same year, I joined the Institut National de Recherche en Informatique et en Automatique (INRIA) in France as a research scientist (chargé de recherche). I started to work in the SHERPA research group at the Grenoble – Rhône-Alpes research unit of INRIA in Grenoble. From 2000 to 2007, I was a member of the HELIX group in bioinformatics, created by François Rechenmann.
In the fall of 2004, I obtained my `Habilitation à diriger des recherches' from the Université Joseph Fourier in Grenoble. I was appointed senior research scientist (directeur de recherche) at INRIA in the next year. In 2008 I founded with Hans Geiselmann the IBIS group, focusing on the analysis of bacterial regulatory networks by means of experimental and modelling aproaches. This has allowed me to develop an interdisciplinary research activity at the interface of mathematical biology, control theory, computational biology, and microbiology,
In 2021, IBIS was succeeded by the MICROCOSM research group, headed by Delphine Ropers. I am a member of this group and, in parallel, I serve as the scientific director (délégué scientifique) of the INRIA Grenoble – Rhône-Alpes research centre.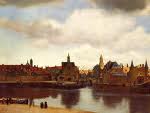 Research interests
Mathematical modeling of biological systems
Systems biology of microorganisms
Analysis of metabolic networks and biotechnological applications
Measurement of gene expression dynamics using fluorescent reporter genes and development of computer tools WellReader and WellInverter
Identification of gene regulatory networks from experimental data
Qualitative analysis of gene regulatory networks, using the computer tool Genetic Network Analyzer (GNA)
Research projects
CoSoft: Control software for a system of mini-bioreactors (2017-2018), Inria ADT
COSY: Real-time control of synthetic microbial communities (2017-2021), Inria Project Lab
FluoBacTracker: Adaptation et valorisation scientifique du logiciel FluoBacTracker (2016-2017), InriaHub
WellInverter: A web application for the analysis of time-series fluorescent reporter gene data (2016-2017), Development of innovative bioinformatics services for life sciences, Institut Français de Bioinformatique (IFB)
RESET: Arrest and restart of the gene expression machinery in bacteria: from mathematical models to biotechnological applications (2012-2017), Investissements d'Avenir, Bioinformatique
GemCO: Model reduction, experimental validation, and control for the gene expression machinery in E. coli (2010-2013), ANR Blanc
ColAge: Natural and engineering solutions to the control of bacterial growth and aging (2009-2013), Large-Scale Initiative Action INRIA-INSERM
MetaGenoReg: Towards an understanding of the interrelations between metabolic and gene regulation: E. coli carbon metabolism as a test case (2006-2010), ANR Biologie systémique (BIOSYS)
EC-MOAN: Scalable modeling and analysis techniques to study emergent cell behavior: Understanding the E. coli stress response (2007-2009), NEST-2005-2 PATHFINDER
COBIOS: Engineering and control of biological systems: A new way to tackle complex diseases and biotechnological innovation (2007-2009), NEST-2005-2 PATHFINDER
Experimental verification of the predictions of a model of the E. coli nutritional stres response (2005-2007), CPER
Hygeia: Hybrid systems for biochemical network modeling and analysis (2005-2007), NEST-2003-1 ADVENTURE
BacAttract: Theoretical and experimental analysis of the attractors of genetic regulatory networks: Global regulation of transcription in Escherichia coli and Synechocystis PCC 6803 (2003-2006), ACI IMPBio
GDyn: Dynamic analysis of genetic regulatory networks (2002-2004), Action de Recherche Coopérative INRIA
Validation of models of genetic regulatory networks: Global regulation of transcription in Escherichia coli and Synechocystis PCC 6803 (2002-2004), Programme Bioinformatique inter-EPST
Modeling and simulation of genetic regulatory networks: Signal transduction by cyclic nucleotides in the cyanobacterium Synechocystis PCC 6803 (2000-2002), Programme Bioinformatique inter-EPST
Courses
I give courses in bioinformatics and systems biology, in particular on the modeling and simulation of bacterial regulatory networks, at the Institut National des Sciences Appliquées (INSA) in Lyon and in the Advanced Lecture Course on Computational Systems Biology (CompSysBio), which is held avery two years in Aussois (France). The latest version of these courses, as well as a set of computer exercises for the integrated modeling of genetic and metabolic networks are available from the INSA course web site.
Scientific and administrative responsibilities
I have been a member of the editorial board of the ACM/IEEE Transactions on Computational Biology and Bioinformatics (2005-2019), the Journal of Mathematical Biology (2008-), and Biosystems (2010-). I am also serving on the Scientific Advisory Board of the Microbiology and Food Chain department of INRAE. Since July 2021, I serve as the scientific director (délégué scientifique) of the INRIA Grenoble – Rhône-Alpes research centre.
Selected publications
2021
D. Ropers, Y. Couté, L. Faure, S. Ferré, D. Labourdette, A. Shabani, L. Trouilh, P. Vasseur, G. Corre, M. Ferro, M.-A. Teste, J. Geiselmann, H. de Jong. A multi-omics study of bacterial growth arrest in a synthetic biology application. ACS Synthetic Biology. To appear
A. Yabo, J.B. Caillau, J.L. Gouzé, H. de Jong, F. Mairet. Dynamical analysis and optimization of a generalized resource allocation model of microbial growth. SIAM Journal on Applied Dynamical Systems. To appear
M. Chaves, H. de Jong. Qualitative modeling, analysis and control of synthetic regulatory circuits. In: F. Menolascine (ed.), Synthetic Gene Circuits: Methods and Protocols, Methods in Molecular Biology 2229, Humana Press, New York, 2021, 1-40
F. Mairet, J.-L. Gouzé, H. de Jong. Optimal proteome allocation and the temperature dependence of microbial growth laws. npj Systems Biology and Applications, 7:14, 2021
2020
2019
E. Cinquemani, F. Mairet, I. Yegorov, H. de Jong, J.-L. Gouzé. Optimal control of bacterial growth for metabolite production: The role of timing and costs of control. Proceedings of the 17th European Control Conference (ECC 2019), Naples, Italy, 2019
Y. Martin, M. Page, C. Blanchet, H. de Jong. WellInverter: A web application for the analysis of fluorescent reporter gene data. BMC Bioinformatics, 20(1):309, 2019
S. Pinhal, D. Ropers, J. Geiselmann, H. de Jong. Acetate metabolism and the inhibition of bacterial growth by acetate. Journal of Bacteriology, 201(13):e00147-19, 2019
I. Yegorov, F. Mairet, H. de Jong, J.-L. Gouzé. Optimal control of bacterial growth for the maximization of metabolite production. Journal of Mathematical Biology, 78(4):

985–1032

, 2019
2018
2017
E. Cinquemani, V. Laroute, M. Cocaign-Bousquet, H. de Jong, D. Ropers. Estimation of time-varying growth, uptake and excretion rates from dynamic metabolomics data. Bioinformatics, 33 (14), i301-i310, 2017. Special issue ISMB/ECCB 2017
H. de Jong, S. Casagranda, N. Giordano, E. Cinquemani, D. Ropers, J. Geiselmann, J.-L. Gouzé. Mathematical modeling of microbes: Metabolism, gene expression, and growth. Journal of the Royal Society Interface, 14(136):20170502, 2017
H. de Jong, , J. Geiselmann, D. Ropers. Resource reallocation in bacteria by reengineering the gene expression machinery. Trends in Microbiology, 25(6):480-493, 2017
2016
2015
J. Izard, C. Gomez Balderas, D. Ropers, S. Lacour, X. Song, Y. Yang, A.B. Lindner, J. Geiselmann, H. de Jong. A synthetic growth switch based on controlled expression of RNA polymerase. Molecular Systems Biology, 11(11):840, 2015
H. de Jong, J. Geiselmann. Fluorescent reporter genes and the analysis of bacterial regulatory networks. In: Proceedings of the Second International Workshop (HSB 2013) and Third International Workshop on Hybrid Systems Biology (HSB 2013 and HSB 2014), In: O. Maler, A. Halasz, T. Dang, C. Piazza (eds), LNBI 7699, Springer-Verlag, Berlin, 2015, 1-24
A. Kremling, J. Geiselmann, D. Ropers, H. de Jong. Understanding carbon catabolite repression in Escherichia coli using quantitative models. Trends in Microbiology. 23(2):99-109, 2015
D. Stefan, C. Pinel, S. Pinhal, E. Cinquemani, J. Geiselmann, H. de Jong. Inference of quantitative models of bacterial promoters from time-series reporter gene data. PLoS Computational Biology, 11(1):e1004028, 2015
V. Zulkower, M. Page, D. Ropers, J. Geiselmann, H. de Jong. Robust reconstruction of gene expression profiles from reporter gene data using linear inversion. Bioinformatics, 31(12):i71-i79, 2015. Special issue ISMB/ECCB 2015
2014
V. Acary, H. de Jong, B. Brogliato. Numerical simulation of piecewise-linear models of gene regulatory networks using complementarity systems. Physica D: Nonlinear Phenomena, 269:103-119, 2014
M. Trauchessec, M. Jaquinod, A. Bonvalot, V. Brun, C. Bruley, D. Ropers, H. de Jong, J. Garin, G. Bestel-Corre, M. Ferro. Mass spectrometry-based workflow for accurate quantification of E. coli enzymes: how proteomics can play a key role in metabolic engineering. Molecular and Cellular Proteomics, 13(4):954-968, 2014
2013
2012
V. Baldazzi, N. Bertin, H. de Jong, M. Génard. Towards multi-scale plant models: integrating cellular networks. Trends in Plant Science, 17(12):728-736, 2012
V. Baldazzi, D. Ropers, J. Geiselmann, D. Kahn, H. de Jong. Importance of metabolic coupling for the dynamics of gene expression following a diauxic shift in E. coli. Journal of Theoretical Biology, 295:100-115, 2012
G. Batt, B. Besson, P.-E. Ciron, H. de Jong, E. Dumas, J. Geiselmann, R. Monte, P.T. Monteiro, M. Page, F. Rechenmann, D. Ropers. Genetic Network Analyzer: A tool for the qualitative modeling and simulation of bacterial regulatory networks. In: J. van Helden, A. Toussaint, D. Thieffry (eds), Bacterial Molecular Networks: Methods and Protocols, Methods in Molecular Biology, Humana Press, Springer, New York, 2012, 439-462
2011
2010
2009
H. de Jong. Vers la cellule virtuelle. DocSciences, 8:20-25, 2009
P.T. Monteiro, E. Dumas, B. Besson, R. Mateescu, M. Page, A.T. Freitas, H. de Jong. A service-oriented architecture for integrating the modeling and formal verification of genetic regulatory networks. BMC Bioinformatics, 10:450, 2009
D. Ropers, H. de Jong, J. Geiselmann. Mathematical modeling of genetic regulatory networks: Stress responses in Escherichia coli. In: P. Fu, M. Latterich, S. Panke (eds), Systems and Synthetic Biology, Wiley & Sons, Hoboken NJ, 2009, 235-271
2008
2007
2006
2005
2004
2003
2002
2001
H. de Jong, M. Page, C. Hernandez, J. Geiselmann. Qualitative simulation of genetic regulatory networks: Method and application, In: B. Nebel (ed.), Proceedings of the Seventeenth International Joint Conference on Artificial Intelligence (IJCAI-01), Morgan Kaufmann, San Francisco, CA, 2001, 67-73
I. Vatcheva, O. Bernard,H.de Jong, J.-L. Gouzé, N.J.I. Mars. Discrimination of semi-quantitative models by experiment selection: Method and application in population biology. In: B. Nebel (ed.), Proceedings of the Seventeenth International Joint Conference on Artificial Intelligence (IJCAI-01), Morgan Kaufmann, San Francisco, CA, 2001, 74-79
2000
H.de Jong, M. Page. Qualitative simulation of large and complex genetic regulatory systems. In: W. Horn (ed.), Proceedings of the Fourteenth European Conference on Artificial Intelligence (ECAI 2000), IOS Press, Amsterdam, 2000, 141-145
I. Vatcheva, H. de Jong, N.J.I. Mars. Selection of perturbation experiments for model discrimination. In: W. Horn (ed.), Proceedings of the Fourteenth European Conference on Artificial Intelligence (ECAI 2000), IOS Press, Amsterdam, 2000, 191-195
1999
H. de Jong, F. van Raalte. Comparative envisionment construction: A technique for the comparative analysis of dynamical systems. Artificial Intelligence, 115(2):145-214, 1999
H. de Jong, N.J.I. Mars, P.E. van der Vet. Computer-supported resolution of measurement conflicts: A case-study in materials science. Foundations of Science, 4(4):427-461, 1999
I. Vatcheva, H. de Jong. Semi-quantitative comparative analysis. In: T.D. Dean (ed.), Proceedings of the Sixteenth International Joint Conference on Artificial Intelligence (IJCAI-99), Morgan Kaufmann, San Francisco, CA, 1999, 1034-1040
1998
H. de Jong. Computer-supported analysis of scientific measurements. CTIT Ph.D. Series 98-23, Ph.D. thesis in Computer Science, University of Twente, Enschede, the Netherlands, 1998
1997
H. de Jong, A. Rip. The computer revolution in science: Steps towards the realization of computer-supported discovery environments. Artificial Intelligence, 91(2):225-256, 1997
H. de Jong, F. van Raalte. Comparative analysis of structurally different dynamical systems. In: M.E. Pollack(ed.), Proceedings of the Fifteenth International Joint Conference on Artificial Intelligence (IJCAI-97), Morgan Kaufmann, San Francisco, CA, 486-491, 1997
1996
H. de Jong, N.J.I. Mars, P.E. van der Vet. CEC: Comparative analysis by envisionment construction. In: W. Wahlster (ed.), Proceedings of the Twelfth European Conference on Artificial Intelligence (ECAI-96), John Wiley & Sons, Chichester, 1996, 476-480
1995
H. de Jong, A. Rip. Ontdekkingspraktijk in plaats van logica: Wetenschappelijk ontdekken in computerondersteunde ontdekkingsomgevingen. Kennis en Methode, XIX(2):131-159, 1995
1994
N.J.I. Mars, H. de Jong, P.-H. Speel, W.G. ter Stal, P.E. van der Vet. Semi-automatic knowledge acquisition in Plinius: An engineering approach. In: B. Gaines, M. Musen (eds), Proceedings of the Eighth Banff Knowledge Acquisition for Knowledge-based Systems Workshop (KAW-94), Banff, 1994, 4-1-4-15
1993
H. de Jong, N.J.I. Mars, P.E. van der Vet. Consistency of scientific knowledge bases. In: A.D. Preece, K. Bellman, J. Combs, C. Culbert, D. O'Leary, L. Miller, N. Sizemore, R. Stachowitz (eds), Working Notes of the AAAI-93 Workshop on Validation and Verification of Knowledge-Based Systems, AAAI Press, Menlo Park, CA, 1993, 64-65