Agrinet is a joint project between the Inria FUN team in France and the Stellenbosch University. It is founded by the Inria LIRIMA and by a Campus France Protea action.
The current drought and limited water resources in many parts of Southern Africa and beyond, already have a significant impact on agriculture and hence, food production. Sustainable food security depends upon proper plant and crop management respectful of soils and natural resources, such as water. This includes very important South African farming areas, such as the Western Cape and Northern Cape. In France, agriculture is also hugely important. Not just nationally, but also in Europe. The system proposed can be applied to a variety of crops. The economic and social consequences are profound and any contribution towards more effcient farming within increasingly onerous natural constraints, should be a priority.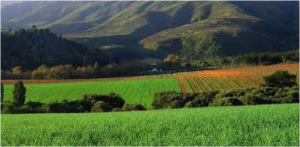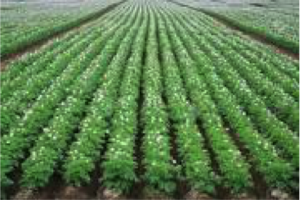 Efficient soil monitoring for culture is not possible without accurate field information regarding soil, plant and environmental conditions. Current techniques are relatively expensive and tend to be substantially static in deployment. Adaptation to different placement and farmed areas is generally time consuming and frequently impractical. Long latencies between observations or measurements and availability of such results to management, are typical. To address these constraints, we propose to develop a flexible, rapidly deployable, biological/agricultural data acquisition platform and associated machine learning algorithms to create advanced agricul- tural monitoring and management techniques, to improve crop management and use of natural resources. The project also addresses an industry with very high socioeconomic impact.
The platform to be deployed within the AgriNet project will be adaptable to different kinds of crops but within the project, two trials will be set, one in France focusing on potato crops and one on targeted at vineyards in South Africa. The potato crop is of high importance, being the most important farmed vegetable in France, with one third of production exported. The vineyard industry is of similar importance in South Africa, offering a real opportunity for contribution.