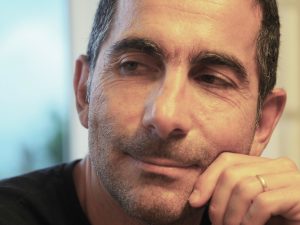 Claude Castelluccia, Research Director, Inria, Head of the Privatics Group, members and co-founders of the UGA Data and cybersecurity institutes, member of the Grenoble AI institute (MAIA), professor at UGA (CS and Law departments), Skema business school and SciencePo Paris.
Main research interests
Data privacy and Surveillance: Online services are increasingly collecting our personal data for various kinds of profiling and targeting. How can science and technology help preventing ubiquitous surveillance?
Manipulation and Cognitive security: AI is currently used to influence/manipulate decisions/opinions. How can science help  understanding and preventing these new threats against human autonomy and democracy.
Trusted and Ethical Algorithmic Decision Systems (ADS) (security, privacy, fairness, explainability, …): AI is more and more used to make decisions about Humans (predictive health, justice, police,…). How can we build ADS that respects humanity and Human Rights?
News
Padova (IT), September 2019, AI Security Summer School.
Dagstuhl, July 2019, Dagstuhl seminar on Cybersafety Threats- from Deception to Aggression
Inria, 25 June 2019, Algorithmic decision making : risks and opportunities for society, interview on Le Monde (with D. Le Metayer) about our report for the European Parliament.
Grenoble, 3 June 2019, Building trust in AI, building trust with AI, Global Science Week.
Paris, May 2019, audition at the Council of Europe on AI & Human Rights.
Correncon, 12-15 March, Privaski.
Brussels, 30 January 2019: panel on "Influence or manipulation ? What protections in the digital world ?" at CPDP (12th international Conference on Computers Privacy and Data Protection).
Brussels, 30 January 2019: Inria and CNIL award the 2018 privacy protection prize.
Scientific Publications
Current Phd Students
Contacts
claude.castelluccia at inria.fr or follow me on Twitter @PrivaticsInria