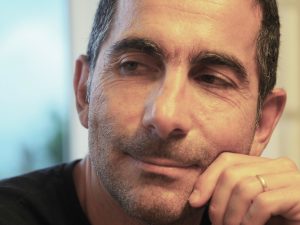 Claude Castelluccia, Research Director, Inria, founding-member of the Privatics Group, member and co-founder of the UGA Data and cybersecurity institutes, (non-funded) member of the Grenoble AI institute (MIAI). I am teaching at the University Grenoble Alps (CS and Law departments), Skema business school (Sophia Antipolis) and SciencePo Paris.
Main research interests
Data privacy and Surveillance: Online services are increasingly collecting our personal data for various kinds of profiling and targeting. How can science and technology help preventing ubiquitous surveillance?
Manipulation and Cognitive security: AI is currently used to influence/manipulate decisions/opinions. How can science help  understanding and preventing these new threats against human autonomy and democracy.
Trusted and Ethical Algorithmic Decision Systems (ADS) (security, privacy, fairness, explainability, …): AI is more and more used to make decisions about Humans (predictive health, justice, police,…). How can we build ADS that respects humanity and Human Rights?
News (2019)
17 Juin 2020, 2 interviews (here and here) by A. Devillard in Science&Avenir about our recent report on Facial recognition.

18 May 2020, tribune dans Le Monde de Daniel Le Métayer

: «Sur l'application StopCovid, il convient de sortir des postures dogmatiques».
14 May 2020, participating at the Eurocrypt 2020 panel on "contact tracing".
May 2020, publication of the DESIRE protocol (A Third Way for a European Exposure Notification System Leveraging the best of centralized and decentralized systems).
April 2020, publication of the ROBERT protocol (used by the StopCOVID application).
March 2020, the website of the "Chair on the Legal and Regulatory Implications of Artificial Intelligence" at MIAI Grenoble Alpes that i am co-leading with Theodore and Karine is now online!
February 2020, our report entitled "Impact Analysis of Facial Recognition", that describes a risk analysis framework for Facial Recognition applications, has been updated and is now available in english.
8 Jan. 2020, New introductory paper on data anonymisation  entitled "Techniques d'anonymisation tabulaire : concepts et mise en oeuvre" (in French) with B.  Nguyen.
Lyon (FR), 13 December 2019, member of the jury of  of C. Frindel's habilitation entitled " Approche computationnelle de l'imagerie médicale : application en neurosciences".
Grenoble (FR), 4 December 2019, talk on "A Risk Analysis Framework for Facial Recognition Applications" as part of the MIAI chair on AI&Ethics (T. Menissier).
Grenoble (FR), 2 December 2019, co-organiser (with Ph. Cinquin) of a UGA working group on "Well-being and Heath data".
Geneva (CH), 25-27 November 2019,  talk on "cognitive security" at the "Closing the regulatory gap for consumer neurotechnology" workshop, brocher fondation, Switzerland .
Saarbrücken (DE), 18-22 November 2019, MPI for Software Systems visit (K. Gummadi).
Grenoble (FR), 18 November 2019, co-organiser (with Oana and Sihem) of the "Data systems and their influence on human behavior" workshop.
Our report on "facial recognition" is available (in french) (Nov. 21): https://hal.inria.fr/hal-02373093
Paris (FR), October 2019,  co-organizer of the "AI & Information Disorder" as part of the  Global Forum on AI for Humanity forum
Lyon (FR), October 2019, Atelier "Algorithmes en boite-noire".
Saarbrücken (DE), October 2019, MPI for Software Systems visit (K. Gummadi).
Padova (IT), September 2019, AI Security Summer School.
Paris, October 2019, PC member of the Global Forum on AI for Humanity (more to come soon)
Dagstuhl, July 2019, Dagstuhl seminar on Cybersafety Threats- from Deception to Aggression
Inria, 25 June 2019, Algorithmic decision making : risks and opportunities for society, interview on Le Monde (with D. Le Metayer) about our report for the European Parliament.
Grenoble, 3 June 2019, Building trust in AI, building trust with AI, Global Science Week.
Paris, May 2019, audition at the Council of Europe on AI & Human Rights.
Our report for the European Parliament on the "benefits and risks of Algorithmic Decision Systems (ADS)" is new available online. An interview (in French) about this article is available here and here.
Correncon, 12-15 March,  Privaski.
Brussels, 30 January 2019: panel on "Influence or manipulation ? What protections in the digital world ?" at CPDP (12th international Conference on Computers Privacy and Data Protection).
Brussels, 30 January 2019: Inria and CNIL award the 2018 privacy protection prize.
Scientific Publications
Current Phd Students
Contacts
claude.castelluccia at inria.fr or follow me on Twitter @PrivaticsInria