I am Sergio Medina, a 26 year old (as of August 2012, at least) IT guy from Argentina.
My story goes something like this: I once got attacked by a monster (see picture below) from which I finally succeeded to escape.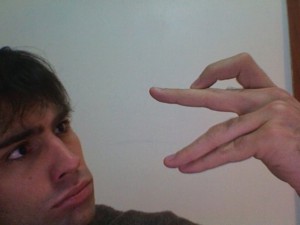 That made me see the light and right after I joined the Parietal team at Inria in what was one of the best decisions in my life.
Do contact me (sergio -dot- medina -at- inria -dot- fr) if you have any questions regarding processing and visualization of medical images, Parietal, medInria, or monster escaping techniques.
If email is not your cup of tea, feel free to drop me a call +33 (0) 169088085.