Les prochaines journées non thématiques RESCOM auront lieu au bâtiment B d'Inria Lille, 40 avenue Halley les 12 et 13 janvier 2016. L'inscription est gratuite mais obligatoire.
Pour nous rejoindre, consultez cette page : http://team.inria.fr/fun/venue-and-accodmodations/
Les inscriptions sont gratuites mais obligatoires donc pour participer, envoyez un email à nathalie.mitton@inria.fr  en précisant vos nom, prénom et affiliation en indiquant [Inscription RESCOM] dans l'objet du mail.
---
Programme des journées :
---
Mardi 12 janvier – matin
9h40 – 10h20 : Un point sur les technologies "long-range" de type LoRa pour l'Internet des l'Objets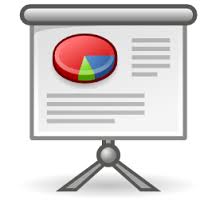 Congduc Pham – Université de Pau
Dans cet exposé nous présenterons les technologies radio "long-range" et "low-power" de type LoRa qui permettent de déployer rapidement, et à faible coût, de larges infrastructures pour l'Internet des Objets dans des bandes radio libres. Les avantages de telles solutions sont nombreuses et ces technologies suscitent un engouement sans précédent de la part des industriels et des opérateurs. Un état sur les contraintes en terme de régulation, le matériel disponible, les tentatives de standardisation, les initiatives et les projets les plus abouties sera présenté. Ces avantages ne doivent cependant pas faire oublier que l'utilisation de bande radio libres (ISM sub-GHz) présente un certain nombre de contraintes et nous présenterons nos propositions pour permettre une certaine qualité de service dans le cas de déploiement d'infrastructure de surveillance.
10h20 – 11h: Connectivité globale et couverture collective dans les Systèmes Multi-Robots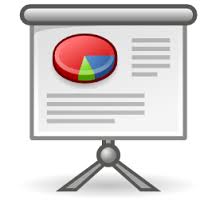 Tanel Razafimandimby – Inria FUN
L'existence d'une communication fiable et d'une couverture collectiveefficace sont cruciaux pour de nombreuses applications multi-robots.Une communication fiable est nécessaire pour réaliser avec succès lestâches de coopération tandis qu'une couverture collective efficacepermettra de minimiser le coût de déploiement. Cependant, il estdifficile (voir impossible) de maximiser ces deux paramètressimultanément. Maximiser la couverture collective peut entraîner unemauvaise qualité de la communication et vice versa. Notre objectif estde chercher un compromis entre ces deux paramètres et actuellementnous travaillons sur deux approches différentes. Ces approches ontpour but de maintenir la communication entre toute paire de robotsmobiles à un niveau de qualité souhaité. Le maintien de laconnectivité globale du réseau sera aussi assuré. La premièreapproche est centralisée et est basée sur l'utilisation de l'algorithmede force virtuelle (VFA) et la théorie des Graphes. La deuxième est uneapproche distribuée basée sur l'utilisation d'un réseau de neurones.
10h50 – 11h10 : Taking Benefit from the User Density in Large Cities for Delivering SMS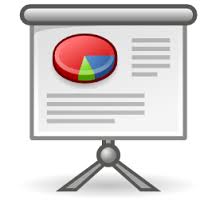 Yannick Leo – ENS de Lyon – LIP – Inria DANTE
In this work, from a measurement study and analysis of sms based on traces coming from a nationwide cellular telecommunication operator during a two month period, we propose a DTN (Delay Tolerant Network) like network protocol for delivering sms. We studied a mobile dataset including 8 millions users living in Mexico city. This gave use a precise estimation of the av erage transmission time and the global performance of our approach.
11h10 – 11h30 : Towards a Smart City: why we need interoperability?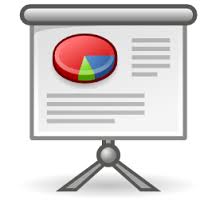 Riccardo Petrolo – Inria FUN
With the advent of the Smart City paradigm and its need to boost cooperation between different deployed objects in order to improve the quality and the completeness of the produced information, it is important to understand and to evaluate data which comes out and goes into each thing. In this speech the author presents the Smart City concept and a how to improve interoperability.
11h30 – 11h50 : Urban Fabric Detection Based on Mobile Traffic Data
Angelo Furno – Inria Urbanet & INSA Lyon, CITI Lab
Mobile traffic data is a rich source of information about human habits, and its analysis provides insights that are relevant to many disciplines, including networking. In this talk, we explore the relationships between the mobile demand and the socio-topological features of urban areas. We propose an original technique to identify mobile traffic signatures that are distinctive of different urban fabrics. Evaluations with extensive data, collected from two major network providers in ten cities of Italy and France, evidence the diversity of typical usage profiles across countries, but also the existence of a number of urban tissue-specific signatures that are common to all studied areas. Our results are relevant to more efficient management of mobile network resources and detection of land use.
12h – 12h20 : Déploiement de réseaux de capteurs sans fil pour le suivi de la pollution de l'air.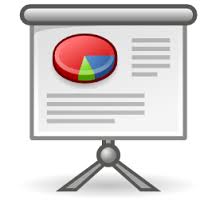 Ahmed Boubrima – Inria Urbanet & INSA Lyon, CITI Lab
Récemment, la surveillance de la pollution de l'air émerge comme un enjeu majeur pour le développement des villes intelligentes et le bien être des citoyens. Plusieurs systèmes de surveillance ont été proposés dans la littérature, parmi lesquels les réseaux de capteurs sans fil (RCSF) semblent être une solution de pointe, et ce grâce aux caractéristiques des capteurs notamment le faible coût et l'autonomie. La minimisation du coût de déploiement tout en assurant la couverture du phénomène et la connectivité du réseau est l'un des principaux défis dans la conception des RCSF. Dans cet exposé, nous considérons les RCSF déployés à l'échelle de la ville, et nous nous intéressons au problème de positionnement à coût minimum pour le suivi de la pollution de l'air. Nous proposons deux nouvelles approches en tenant compte de la modélisation du phénomène en question.Dans la deuxième partie, nous nous focalisons sur le déploiement à grande échelle et proposons une approche multi-niveaux et scalable. Cette approche est basée sur l'analyse spatiale de données de la pollution, et consiste en quatre phases: 1) identifier un ensemble de zones de pollution; 2) grouper les zones obtenues en sites; 3) placer dans chaque site un ensemble optimal de capteurs connectés; et 4) localiser la position du puits sur chaque réseau déployé. Comme preuve de concept, nous appliquons l'approche multi-niveaux sur les données de pollution enregistrées à Paris en Mars 2014.
12h20 – 12h40 : Bringing density to link streams reveals meaningful groups in contact traces.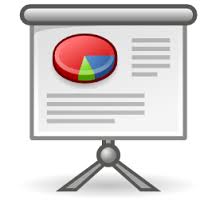 Noé Gaumont – LIP6 (CNRS, UPMC)
A link stream is a sequence of quadruplets (b,e,u,v) meaning that a link exists between u and v from time b to time e. Link streams model many real-world situations like contacts between individuals, connections between devices, and others. Much work is currently devoted to the generalization of classical graph and network concepts to link streams. We explore here the notion of dense sub-streams of link streams, capturing specific groups of nodes both structurally and temporally densely connected during specific periods of time. We propose a method to find such sub-streams using graph community detection algorithms, and an assessment of obtained sub-streams. We apply them to several real-world contact traces (captured by sensors) and demonstrate the relevance of obtained structures.
12h40 – 13h : Network Monitoring using MMT: An application based on the User-Agent field in HTTP headers.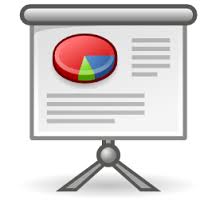 Vinh Hoa La, SAMOVAR, Telecom SudParis, CNRS, Paris-Saclay Universite
Despite recent emerging development in intrusion detection or network monitoring, malicious attacks and misbehavior remain a high-risk issue within network traffic. In this paper, we present a proactive solution called MMT (Montimage Monitoring Tool) that allows facilitating network security and performance monitoring and operation troubleshooting. We demonstrate the improvements of MMT in comparison with other similar tools. Especially, we assess MMT to deal with a practical case-study in which we analyze the User-Agent field in HTTP headers to determine abnormal activities. Indeed, novel observations figure out the usefulness of the User-Agent field in HTTP requests as a good source to facilitate abnormal activities detection within an abundant traffic. There are eventually several researches alarming the vulnerabilities of the User-Agent field and proposing some manual solution including a combination of tools. However, existing countermeasures are rather passive and do not allow real-time detection. In the context of our research, MMT provides an automated detection of malicious traffic abusing vulnerable User-Agent field. Analyzing abnormal User-Agent strings is also useful to rapidly detect existing evil objects in the network (e.g., bots). The experimental results confirm the improvements of our implementation in comparison with other intrusion detection system (SNORT) and packet analyzing tool (TCPdump).
---
Mardi 12 janvier – après-midi
14h00 – 14h20 : Pourquoi RPL est un échec et comment faire autrement ?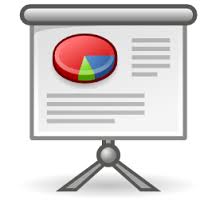 Henry-Joseph Audéoud – LIG
En résumé, on fait le point sur les problèmes associés à l'utilisation et la mise en œuvre de RPL, et on présente nos solutions, avec les même objectifs : DoDAG de collecte, routes d'hôte vers tous les capteurs depuis le puit, faible surcharge de routage, absence de boucle de routage (même transitoire chez nous…).
14h20 – 14h40 : Evaluation de la diversité de chemins sur Internet: d'une granularité au niveau des AS à une vision au niveau des points de présence.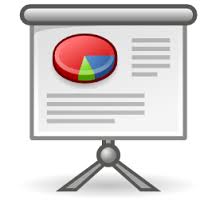 Antoine Fressancourt – Worldline / Télécom Paristech
Dans le cadre de mes travaux, j'ai été amené à m'intéresser à l'évaluation de la diversité des chemins sur Internet. Différentes topologies existent pour se faire : CAIDA qui donne une vue des relations entre AS, ou iPlane qui rassemble des traces « traceroute » effectuées chaque jour. La plupart des travaux portant sur l'évaluation de la diversité de chemins entre deux points sur Internet utilisent la topologie publiée par CAIDA, mais cette topologie ne permet pas d'évaluer la richesse des chemins possibles au sein d'un AS. Je souhaite présenter les travaux que j'ai effectué afin de combiner la topologie CAIDA avec les données recueillies par iPlane afin de constituer une topologie donnant une vision de l'Internet au niveau des points de présence géographique des différents AS.
14h40 – 15h00 : Latences probabilistes pour les ordres partiels.
Pascal Urso – Université de Lorraine Loria
Ordonner les évènements dans un système distribué consiste essentiellement en retarder leurs occurrences sur les noeuds distants. En effet, un noeud qui reçoit un évènement doit attendre les évènements qui sont ordonnés avant, si ce noeud ne les a pas encore reçus. Les ordres partiels, tels que la file (FIFO) ou l'ordre causal, ont des usages importants dans les systèmes distribués. De plus, contrairement aux ordres totaux, ils peuvent être obtenus dans des réseaux de grande taille et de grande dynamicité. Dans cet présentation, nous examinons la latence supplémentaire induite par de tels ordres partiels. Nous obtenons une mesure probabiliste du temps mis par un évènement pour être visible sur un noeud ou sur l'ensemble du système. De telles mesures permettent de comprendre le comportement du système et de construire de nouveaux protocoles. Notamment, nos mesures nous permettent de paramétrer un mécanisme de délivrance fiable ne nécessitant pas de confirmation systématique. Nous expérimentons notre approche en utilisant des distributions de latences et de fautes qui proviennent d'entreprises de taille mondiale.
15h00 – 15h20 : Analyse spatio-temporelle des traffics Internet dans les réseaux mobiles.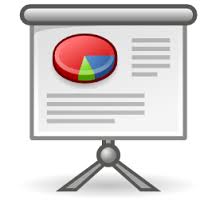 Anh-Dung Nguyen – Inria Urbanet & INSA Lyon, CITI Lab
Dans cet exposé, nous présentons une étude exploratoire sur les données mobiles enregistrées sur la région Lyonnaise afin de comprendre la dynamique spatio-temporelle de différents trafics Internet. Nous mettons en évidence une hétérogénéité des traffics et montrons les correlations spatio-temporelles entre les usages ainsi qu'entre la dynamique des utilisateurs et les usages.
15h35 – 15h55 : Études de protocoles de maintenance de systèmes distribués de streaming video live.
Nicolas Huin – Inria COATI
Nous étudions les systèmes distribués pour la diffusion en direct de vidéos. Ces systèmes peuvent être de deux types : structurés ou non structurés. Dans les systèmes non structurés, la diffusion s'effectue de façon opportuniste. Leur avantage est de gérer le churn (le départ et l'arrivée d'utilisateurs) qui est important dans la diffusion en direct, de façon efficace. À l'opposé, dans les systèmes structurés, la diffusion s'effectue selon un arbre de diffusion explicite. La transmission de la vidéo y est plus efficace mais le churn est un problème car il casse l'arbre. Nous présenterons des protocoles distribués simples de maintenance de l'arbre sous churn. Ces protocoles sont étudiés via une analyse formelle ainsi que par simulation. Nous fournissons aussi des estimations sur les métriques du système tel que l'utilisation de bande passante, le délai ou le nombre d'interruptions subis par les utilisateurs finaux. Nos travaux montre que les systèmes structurés peuvent être efficaces et résistants face au churn.
15h55 – 16h15 : Initial spreading ; un mécanisme pour accélérer les débuts des connexions TCP.
Emmanuel Chaput – IRIT
16h15 – 16h35 : SDN networks : How to achieve accurate flow splitting.
Paolo Medagliani – Huawei
16h50 – 17h10 : Bandwidth Calendaring: Optimal Scheduling and Routing in Software Defined Networks.
Stefano Paris – France Research Center, Huawei Technologies Co., Ltd.
Bandwidth Calendaring (BWC) is a typical SDN service that enables enterprises or cloud providers to dynamically establish or resize connectivity from the fixed or wireless access network through the core as necessary, so they pay only for what they consume. However, the lack of automation capabilities as well as the high dynamicity of connection requests from Over-The-Top (OTT) operates hinder the widespread adoption of this service. In this talk, we will show that the BWC is an NP-Hard problem and we will present efficient algorithms based on relaxation and decomposition methods that permit to solve the problem even in large scale networks.
17h10 – 17h30 : A Greedy Approach for Minimizing SDN Control Overhead.
Mathis Obadia – Thalès / Télécom Paristech
In this paper, we tackle the problem of minimizing the overhead generated by distributed SDN controllers. We first model this problem as a Mixed Integer Program (MIP) and then propose a greedy algorithm. The results on the GEANT topology and on random graphs with up to 100 nodes show that our heuristic approaches to less than 3% the optimal in a manageable time.
17h30 – 17h50 : Dimensionnement de ressources pour un équipement NFV.
Guillaume Artero Gallardo – ENS de Lyon, LIP, Inria DANTE
Les concepts de SDN et NFV permettent de définir de nouvelles architectures flexibles dans lesquelles les fonctions réseau (commutation, analyse de paquets, chiffrement) sont implantées au niveau logiciel sur des équipements standards et non plus du matériel dédié. La virtualisation permet ainsi à ces fonctionnalités d'être reprogrammées dynamiquement en temps réel pour une meilleure gestion des ressources réseau et un gain en performances. Notre étude s'inscrit dans ce cadre et tout particulièrement celui du dimensionnement de switchs logiciels composés d'un ensemble d'interfaces réseau et de processeurs CPU multi-cœurs. En effet, pour ce type de systèmes, différentes architectures et stratégies d'allocation des cœurs CPU peuvent être envisagées. Par exemple, chaque processeur peut être dédié au traitement de paquets en provenance d'une seule interface réseau, ou bien, chaque processeur peut traiter les paquets émanant de plusieurs interfaces en suivant une stratégie d'ordonnancement précise. Nous nous focalisons sur ces deux types d'architectures en considérant un nombre potentiellement grand d'interfaces réseau et de cœurs CPU. Une question essentielle vise alors à déterminer, pour chacune d'entre elles, la stratégie d'association cœurs CPU/interfaces optimale pour satisfaire certains critères de qualité de service (débit de sortie, délai, taux de perte, occupation des buffers). En particulier, pour une architecture et une stratégie d'allocation données, nous nous intéressons au nombre minimal de cœurs CPU permettant d'atteindre ces critères de performance. Ceci permet d'économiser des ressources CPU ou d'allouer les processeurs non utilisés à d'autres services virtualisés sur la même machine. Pour répondre à ces questions, nous proposons dans un premier temps un modèle de files d'attente pour chacune de ces architectures. La résolution des chaînes de Markov associées nous permet alors d'estimer les critères de performance visés et de répondre aux problèmes de répartition des cœurs CPU puis de dimensionnement.
Mercredi 13 janvier – matin
9h00 – 9h40 : Changement de route.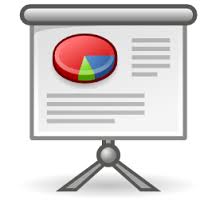 Pascal Merindol – ICUBE, Univ. Strasbourg
Dans cet exposé, nous étudierons l'effet des changement de routes sur un réseau IP. En particulier, quel est l'impact de chaque type de changement (lien up/down, routeur up/down, etc) sur ses performances ? Après avoir mis en évidence l'effet négatif des boucles de routage transitoires sur les performances d'un protocole de routage à états des liens, nous discuterons des solutions théoriques et pratiques permettant de prévenir ces problèmes.
9h40 – 10h00 : Orchestra: Robust Mesh Networks Through Autonomously Scheduled TSCH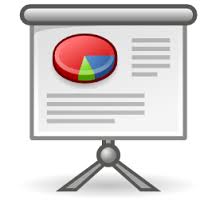 Simon Duquennoy – Inria FUN
Time slotted operation is a well-proven approach to achieve highly-reliable low-power networking through scheduling and channel hopping. It is, however, difficult to apply time slotting to dynamic networks as envisioned in the Internet of Things. Commonly, these applications do not have predefined periodic traffic patterns and nodes can be added or removed dynamically. We address the challenge of bringing TSCH (Time Slotted Channel Hopping MAC) to such dynamic networks. We focus on low-power IPv6 and RPL networks, and introduce Orchestra. In Orchestra, nodes autonomously compute their own, local schedules. They maintain multiple schedules, each allocated to a particular traffic plane (application, routing, MAC), and updated automatically as the topology evolves. Orchestra (re)computes local schedules without signaling overhead, and does not require any central or distributed scheduler. Instead, it relies on the existing network stack information to maintain the schedules. This scheme allows Orchestra to build non-deterministic networks while exploiting the robustness of TSCH. We demonstrate the practicality of Orchestra and quantify its benefits through extensive evaluation in two testbeds, on two hardware platforms. Orchestra reduces, or even eliminates, network contention. In long running experiments of up to 72 h we show that Orchestra achieves end-to-end delivery ratios of over 99.99%. Compared to RPL in asynchronous low-power listening networks, Orchestra improves reliability by two orders of magnitude, while achieving a similar latency-energy balance.
10h00 – 10h20 : Routing and Interference Degree based TDMA scheduling.
Lemia Louail – Institut femto-st / DISC, Université Bourgogne Franche-Comté, Besançon
Wireless sensor networks enable connectivity between small devices, calledsensor nodes, intended to monitor physical or environmental conditions and tocooperatively transmit data to a central location commonly called sink.To ensure the communications in these networks, sensor nodes have a sim-pli_ed OSI stack composed of _ve layers and independent functionalities can beimplemented in each layer. We are interested in two layers that are involved incommunication decisions: the data link layer, in which the MAC protocol is in-volved in coordinating communications between a node and its direct neighbors,and the network layer, in which the routing protocol is responsible of _nding aroute between a source and the sink.Metrics involved in these two layers, such as the latency, may be coun-teracted by incoherent decisions coming from both layers. More particularly,TDMA schedulings in the MAC protocol can be inadequate in terms of latencybecause of decisions coming from the routing protocol.We are interested in cross-layer designs which overcome this problem byensuring communications between protocols of di_erent layers, more particularlywe focus on temporal decisions, made in the MAC protocol, taking advantageof the routing protocol decisions. We present IDeg-LO and IDeg-ReLO, twodi_erent TDMA approaches based on information of the routing tree to de_netime slots for every node communications. To make time slot decisions, wede_ne a new metric, the interference degree, which helps ordering nodes duringthe allocation process. In these two solutions, the communication time slot ofeach node depends on its location in the routing tree and its neighborhood inthe network.Regardless of the type of the routing tree or the density of the network, thesetwo schedulings are more e_cient in terms of latency and normalized latencythan random or color-based TDMA schedulings. Related metrics, as schedulelength or duty cycle, are also evaluated.
10h20 – 10h40 : Les transmissions conjointes pour la gestion des interférences dans les réseaux cellulaires..
Lynda Zitoune – ESIEE-Paris & L2S (Université Paris Sud)
La coordination multipoints (Coordination MultiPoint) ou CoMP est l'approche retenue par 3GPP (release 11) pour traiter le problème des interférences inter-cellules dans les réseaux OFDMA. Le mode Joint Transmission (JT) de CoMP consiste à transmettre conjointement le signal utile par plusieurs stations de base, typiquement la meilleure BS servante, et une ou plusieurs autres stations de base. Dans les réseaux denses, l'évaluation de performances de JT CoMP est devenue une tâche difficile, nécessitant beaucoup de temps et d'énormes ressources pour réaliser des simulations. Dans ce travail, nous présentons un nouveau cadre mathématique basé sur la modélisation fluide spatiale qui réduit la complexité de l'analyse et fournit une évaluation macroscopique des performances, assez fidèle à celle obtenue par des simulations Monte Carlo. L'idée est de considérer un continuum de nœuds ou BSs, et de calculer l'impact moyen d'une densité de ces nœuds dans une certaine région du réseau. Nous défissions des expressions « closed-form » du facteur d'interférence sur le lien descendante pour trois scénarios de coordination, en fonction du nombre de BSs utilisées. Ces expressions sont par la suite utilisées pour évaluer le gain en qualité du signal, en particulier au bord de la cellule.
10h55 – 11h15 : LTE-A Random Access Channel Capacity Evaluation for M2M Communications.
Soukaina Cherkaoui – Inria Urbanet / INSA Lyon CITI
The densification of the urban population and the rise of smart cities applications foster the need for capillary networks collecting data from sensors monitoring the cities. Among the multiple networking technologies considered for this task,cellular networks, such as LTE-A, bring an ubiquitous coverageof most cities. It is therefore necessary to understand how to adapt LTE-A, and what should be the future 5G architecture, in order to provide efficient connectivity to Machine-to-Machine (M2M) devices alongside the main target of mobile networks, Human-to-Human devices. Indeed, cellular random access procedures are known to suffer from congestion in presence of a large number of devices, while smart cities scenarios expect huge density of M2M devices. Several solutions have been investigated for the enhancement of the current LTE-A access management strategy. In this work, we contribute to the modeling and computation of the capacity of the LTE-A Random Access Channel (RACH) in terms of simultaneous successful access. In particular, we investigate the hypothesis of piggybacking the payload of Machine Type Communications from M2M devices within the RACH,and show that M2M densities considered realistic for smart cities applications are difficult to sustain by the current LTE-A architecture.
11h15 – 11h35 : Gestion et optimisation centralisées de l'association dans les réseaux Wi-Fi.
Mohammed Amer – ENS de Lyon, LIP, Inria DANTE
Le succès des réseaux sans fil de ces dernières années explique la raison pour laquelle les points d'accès Wi-fi représentent l'un des systèmes d'accès à l'Internet les plus populaires. Toutefois, le déploiement de ces points d'accès, qui est souvent peu rationnel, donne lieu à des zones surchargées en points d'accès fonctionnant très souvent sur les mêmes canaux. D'autre part, l'association des terminaux mobiles à ces points d'accès, qui se fait d'une façon complètement décentralisée, n'assure pas toujours d'avoir de bonnes performances dans ces réseaux. Pour répondre à cette problématique, nous avons proposé, dans le cadre d'un travail en cours de finalisation, une approche permettant de gérer et d'optimiser de manière centralisée l'association aux points d'accès dans les réseaux Wi-Fi. Cette approche est composée de deux parties principales. Dans la première, nous donnons un modèle mathématique du problème d'optimisation de l'association dans les réseaux Wi-Fi, qui permet d'améliorer le débit global et l'équité entre les clients dans le réseau. Ce modèle est basé sur la méthode d'accès au canal CSMA/CA du standard 802.11 en mode DCF. Dans la deuxième partie, pour résoudre le problème d'optimisation, nous avons proposé une heuristique basée sur le principe de recherche locale. Enfin, pour valider notre approche, nous avons effectué des simulations sur NS-3. Ces simulations ont montré que la solution proposée permet d'améliorer significativement les performances globales du réseau.
11h35 – 11h55 : Monitoring the Snow-melt Process in the Sierra Nevada, California.
Monitoring Frost Events in Peach Orchards in Mendoza, Argentina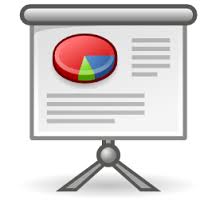 Keoma Brun-Laguna – Inria EVA & REALMS associate team
Time Synchronized Channel Hopping (TSCH) is a medium access control mode introduced in the (brand new!) IEEE802.15.4-2015 standard; commercial implementations yield 99.999% end-to-end reliability and 10+ years of battery lifetime, underlying the huge potential of the approach. The ultimate goal of our work is to study the _limits_ of TSCH: Can I use a TSCH network in a critical wireless control loop? How much more energy do I need to go from 99.999% to 99.9999% reliability? Our approach is to ground our work in real-world connectivity traces, gathered on testbeds (e.g. FIT IoT-lab) and real-world deployments.
This presentation focuses on the latter. I will present two deployment projects we are involved in. In the first, we are working with Prof. Glaser at UC Berkeley, who has deployed 15 TSCH networks in the Sierra Nevada to monitor the snowmelt process. In the second, we are deploying 3 TSCH networks in the Mendoza region in Argentina to predict frost events in peach orchards, through the PEACH SticAmSud project. The back-end solution we are building collects dense connectivity information from all networks, data we will use to conduct our study on the limits of TSCH.
12h10 – 12h30 : Modélisation du trafic réseau comme flot de liens pour la détection d'anomalies.
Tiphaine Viard – LIP6 (CNRS, UPMC)
La détection d'anomalies (botnets, déni de services, exfiltration, etc.) au sein du trafic réseau est un enjeu industriel et académique majeur. Nous proposons ici de modéliser le trafic par un flot de liens, c'est-à-dire une suite de triplets (t,u,v) signifiant que les machines u et v ont échangé un paquet au temps t. Cette représentation permet de conserver à la fois l'information structurelle et l'information temporelle. Nous définissons plusieurs statistiques mêlant ces deux aspects afin de décrire le trafic. Nous intégrons ces statistiques dans des algorithmes de détection d'anomalies et les appliquons à des captures de trafic réel afin d'évaluer leur apport dans ce contexte.
12h30 – 12h50 : OpenPI.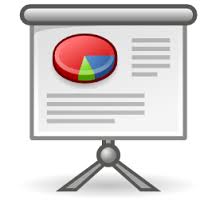 Chang Tengfei – Inria EVA
OpenWSN (http://www.openwsn.org/) is de-facto implementation of a standard-based protocols stack for the Industrial Internet of Thing (IoT). It implements standards such as IEEE802.15.4e Time Synchronized Channel Hopping, IETF RPL, 6LoWPAN and CoAP. To make it trivially simple to use OpenWSN, we created the OpenPi which turns any off-the-shelf Raspberry Pi into an OpenWSN gatewaye. OpenPi is a customized version of the RaspBian operating system which packs all the required OpenWSN features such as 6LoWPAN compaction/decompaction, RPL source source calculation, Internet connectivity and a web-bsed configuration interface. The OpenPi source code is fully published under a BSD license and availeble through the OpenWSN GitHub repositories. OpenPi allows a user to deploy an OpenWSN network without requiring ANY knowledge in programming or (constrained) networking.
12h30 – 12h50 : Broadcast strategies in Wireless Body Area Networks.
Wafa Badreddine – LIP6 (CNRS, UPMC)