Position: PhD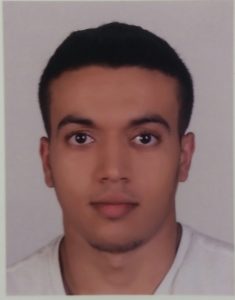 Affiliation: Inria
Research Topics: Soft Robots Design
Phone: 07 83 29 59 10
Adress: 40 Avenue du Halley Bat A, 59650 Villeneuve d'Ascq, France
Mail: walid.amehri@inria.fr
Presentation: 
I am a PhD student working on the estimation of the operational space of soft robots. In other words, when designing a soft robot we would like to know exactly how to choose and place the actuators and the cable actuators in order to perform a particular task. In addition, we want to achieve an optimized and a flexible design when faced with different situations.
Formation:
2015-2017: Embedded Systems in Robotics Engineering Program – Polytech Montpelier France.
2014-2015: 1st Year Master Degree in Electronics and Automation- University of Montpelier France.
2011-2014: Bachelor in Mechatronics – University of Technology and Science Maroc.
Skills: 
Robotics, Simulation, Modeling, Control, Programming.